Former Securities and Exchange Commission (SEC) official John Reed Stark has recently suggested that the US Department of Justice (DOJ) will likely file, or may have already filed under seal, a criminal indictment against cryptocurrency exchange Binance for alleged money laundering.
Stark, who worked in the SEC Enforcement Division for nearly two decades and managed many joint prosecutions between the SEC and DOJ, stated that the recent complaints filed by the Commodity Futures Trading Commission (CFTC) and the SEC against Binance contained allegations of fraud, deception, obstruction of justice, and money laundering that read more like criminal indictments than civil complaints.
Is A US DOJ Criminal Indictment Imminent?
Stark pointed out that the charges could be related to money laundering since it involves disguising financial assets so that they can be used without detection of the illegal activity that produced them. He also believes that the DOJ is working with the SEC, CFTC, and multiple whistleblowers to build a case against the exchange.
Related Reading: Bitcoin Diamond Hands Unfazed By Recent FUD As Exchange Inflows Remain Very Low
The CFTC's complaint against Binance charges CEO Changpeng Zhao and three entities operating the platform with multiple CFTC statutes and regulations violations. The complaint also charged Binance's former chief compliance officer, Samuel Lim, with aiding and abetting Binance's violations.
According to Stark, the CFTC complaint provides evidence that Lim knew certain customers "are here for crime." The regulator also alleged that Lim assured a regulator about compliance practices at Binance, which he later admitted in an internal message to a colleague as a ruse.
In addition to the CFTC action, the SEC has also filed a 136-page complaint alleging that certain Binance entities and CEO Changpeng Zhao co-mingled billions of dollars in customer funds and "secretly" sent them to a separate company controlled by Zhao.
As reported by Bitcoinist, the SEC's emergency motion seeks a range of extreme remedies, including an order freezing the assets of Zhao-controlled BAM companies and an order directing the defendants to repatriate billions of dollars worth of assets held for the benefit of Zhao-controlled BAM Trading's/BAM Management's customers.
Binance CEO Accused Of Obstructing Justice In Regulatory Crackdown
Former SEC Official John Reed Stark has suggested that obstruction of justice may also be a key issue in the ongoing regulatory scrutiny of Binance. Obstruction of justice refers to actions that illegally prevent or influence the outcome of a government proceeding, and the CFTC has alleged that Changpeng Zhao instructed employees to create policies that would allow VIP customers to evade compliance controls and prevent law enforcement inquiries from affecting their accounts.
According to the CFTC, Zhao also instructed Binance employees to ensure that all communications about their control subversion took place over applications that facilitated the automatic destruction of evidence and that the exchange allegedly even used Signal's auto-delete function to communicate after receiving document requests from the CFTC and distributing document preservation notices to its personnel.
Stark suggests that the SEC and CFTC cases against the exchange do not intensely focus on money laundering, which is likely the prosecutorial space reserved for a US DOJ criminal prosecution relating to Binance. He believes that the next step may be the filing or unsealing of Binance-related criminal charges.
Binance has denied any wrongdoing and has pledged to cooperate with regulators. However, Stark believes that the legal troubles for Binance may not be over yet, and the company may face even more serious charges shortly.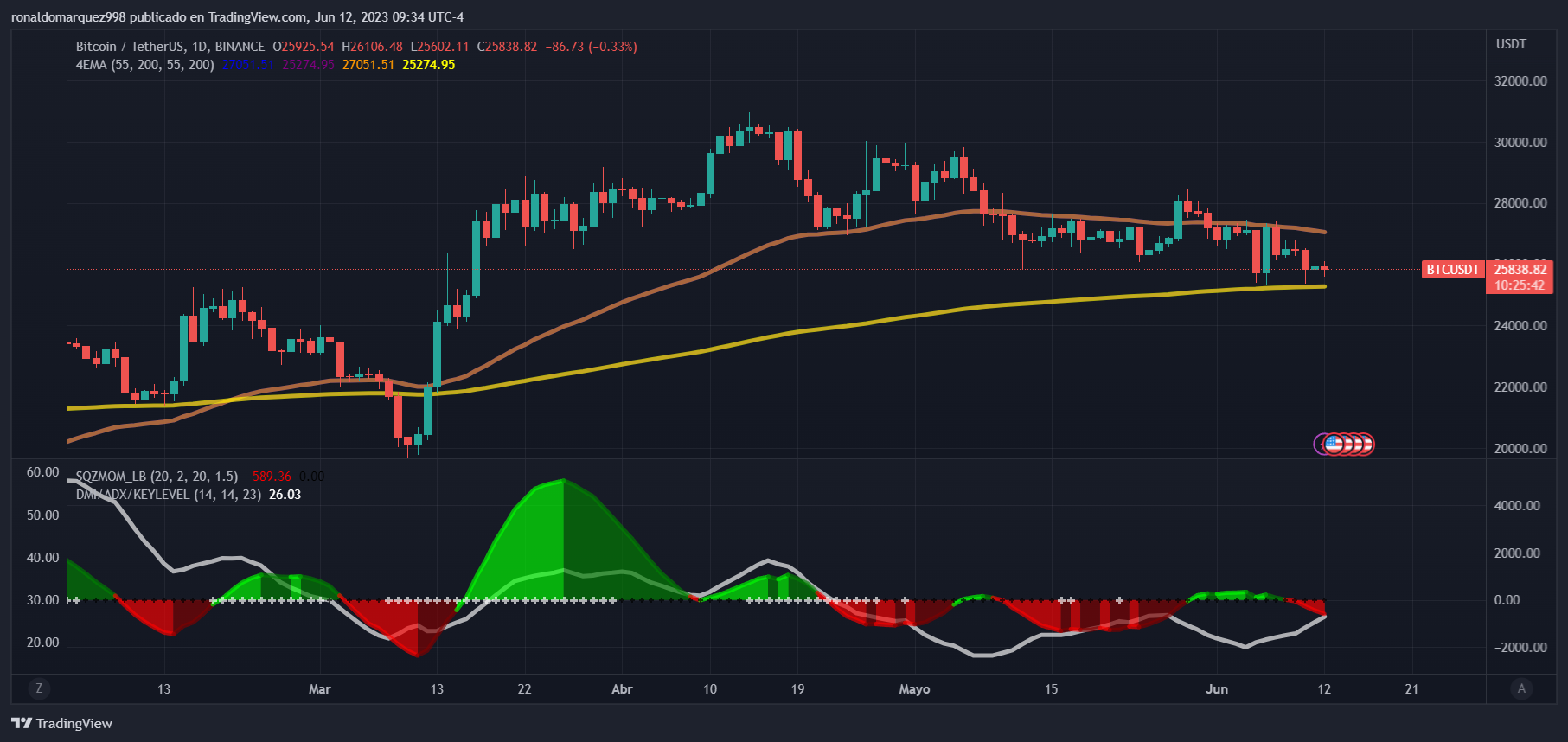 Featured image from Unsplash, chart from TradingView.com