Lawmakers in the United States are taking a stand against the recent crackdown on the crypto industry by the Securities and Exchange Commission (SEC). Congressman Warren Davidson has been particularly vocal in his criticism of SEC Chairman Gary Gensler and has called for his removal.
"Time For Real Reform", Good For Crypto?
In a recent statement, Congressman Davidson claimed that he believes the SEC's actions against the crypto industry are unjust and that the U.S. capital markets must be protected from a "tyrannical" chairman. He has introduced the SEC Stabilization Act, which aims to restructure the agency and remove Gary Gensler as its chair.
The Act proposes replacing the current single-chairman leadership structure with a six-commissioner body to ensure a more balanced and diverse team conducts all rulemaking, enforcement, and investigations.
This change is designed to eliminate the possibility that a single individual's agenda will precede the interests of investors and the marketplace.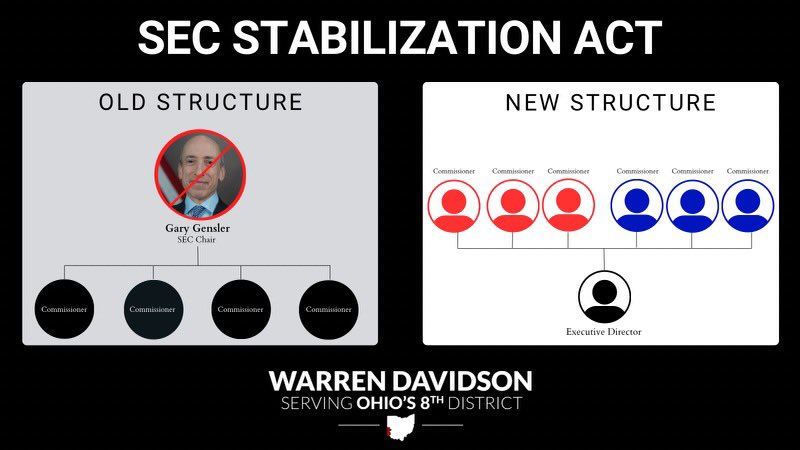 Moreover, the proposed legislation will create a new executive director position to oversee the day-to-day operations of the SEC, ensuring that the agency operates efficiently and effectively, with clear leadership and oversight.
According to Congressman Davidson, the ongoing abuse of power by the SEC is harming the market and hindering innovation in the crypto industry. He believes real reform is needed to ensure that the market's interests are protected for years.
Furthermore, Congressman Warren Davidson has received support from fellow lawmaker Tom Emmer in his call to protect the crypto industry from what they see as the SEC's overreaching and politically motivated actions.
Congressman Emmer believes American investors and industry deserve clear and consistent oversight rather than political gamesmanship. He argues that the SEC's priorities should be with the investors they are charged to protect rather than the whims of its reckless chair.
The SEC has recently filed complaints against major crypto exchanges Binance and Coinbase, alleging that they have been operating unregistered securities exchanges. These actions have sparked outrage among crypto investors and industry leaders who believe that the SEC's overly aggressive approach will stifle innovation in the emerging crypto market.
Congressman Davidson's proposed legislation addresses these concerns and provides a more balanced approach to regulating the crypto industry. The SEC Stabilization Act aims to restructure the agency and ensure that its actions are in the market's best interest.
The proposed legislation would also require the SEC to provide clear guidance on regulating the crypto industry, providing much-needed clarity for investors and businesses operating in this space.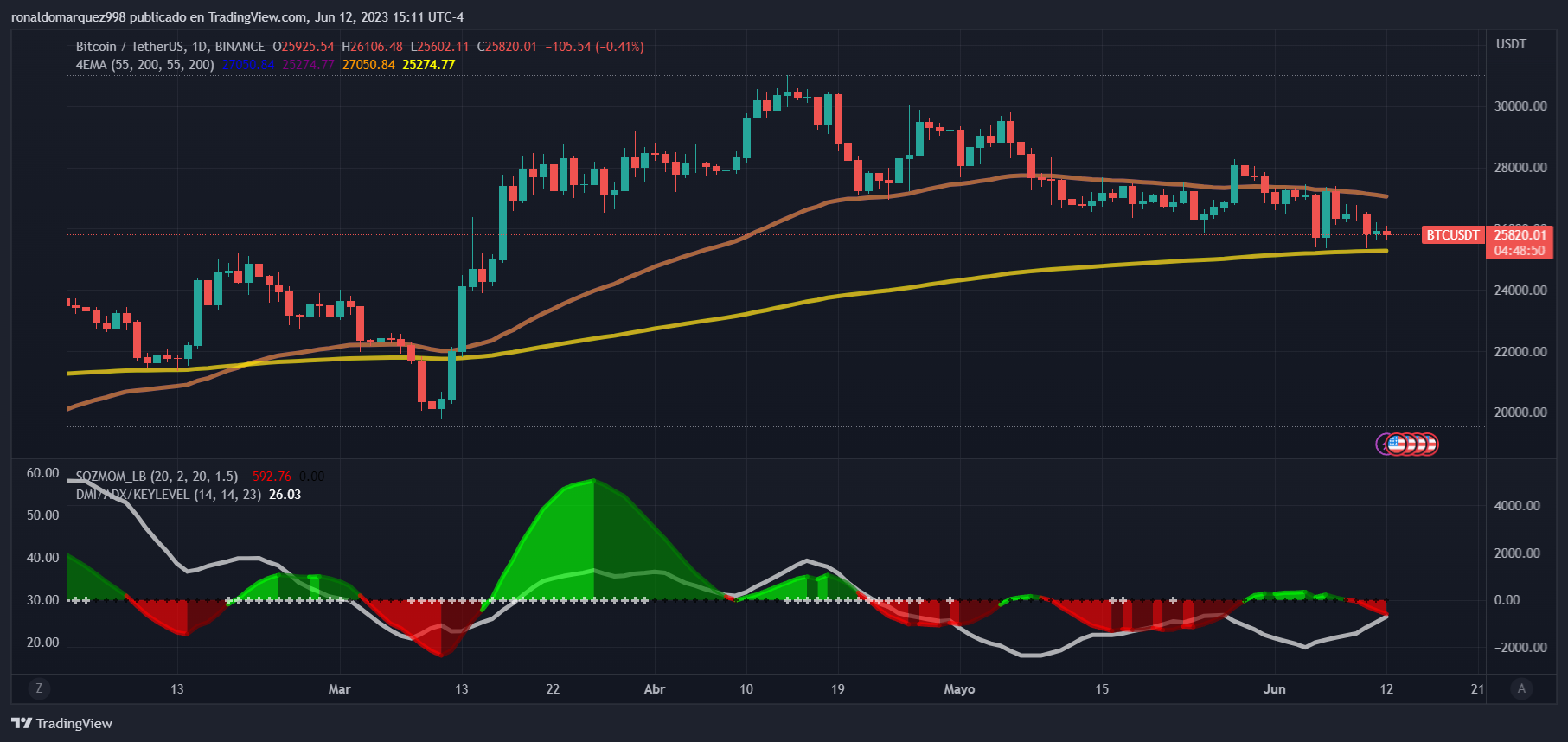 Featured image from Unsplash, chart from TradingView.com