Bitcoin has finally calmed after the recent enhanced volatility and stands relatively stable at $26,000.
The altcoins have turned green on a daily scale today, with BNB recovering 5% since yesterday's multi-month low.
BTC Back at $26K
Last week was highly volatile for the primary cryptocurrency, which dumped by over $1,500 on Monday as the SEC sued Binance. When the regulator took things a step further on Tuesday by going after Coinbase, BTC took another slight dip to a multi-month low of under $25,400.
Surprisingly, the asset went on a tear in the following hours and shot up by $2,000. That was short-lived, though, as it returned to around $26,500 rather quickly where it stood for the rest of the working week.
As the weekend approached, bitcoin took another dive and dropped all the way back down to $25,500. It tried to recover most losses on Monday but was halted in its tracks at $26,200. The past 24 hours have been relatively quiet, with BTC trading at around $26,000.
Its market capitalization has managed to increase to above $500 billion, while its dominance over the altcoins stands still at just under 48%.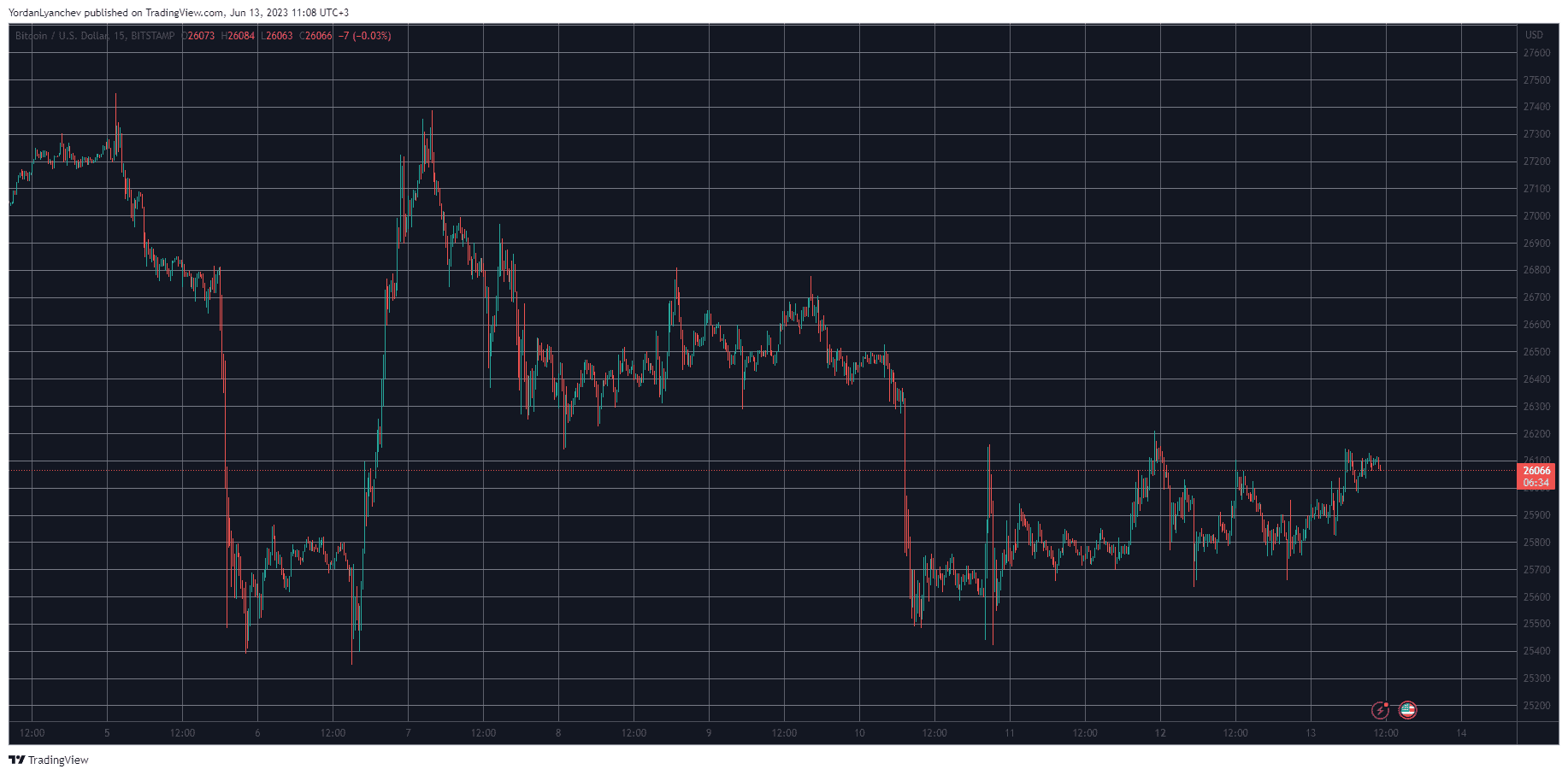 BTCUSD. Source: TradingView
Alts Turn Green
Most altcoins suffered a lot more than BTC during last week's massacres, which was expected given the fact that quite a few of them were classified as unregistered securities in the SEC's lawsuits.
Binance Coin is a prime example. It traded above $315 a week ago and dumped to a six-month low of $222 registered yesterday. Now, though, BNB is up by 5% on a daily scale and trades at $235.
The rest of the larger-cap alts are also in the green. Ethereum, Cardano, Dogecoin, Solana, and Polygon have jumped by up to 2%, while XRP, TRX, LTC, DOT, AVAX, and SHIB have added over 3% in a day.
More impressive daily gains come from the likes of UNI, ICP, HBAR, FIL, ARB, and ALGO – all of which have increased by 5% or more.
SUI has shot up the most from the lower-cap alts, having soared by more than 15% in the past day.
In total, the crypto market cap has managed to recover $10 billion in a day and is up to $1.060 trillion.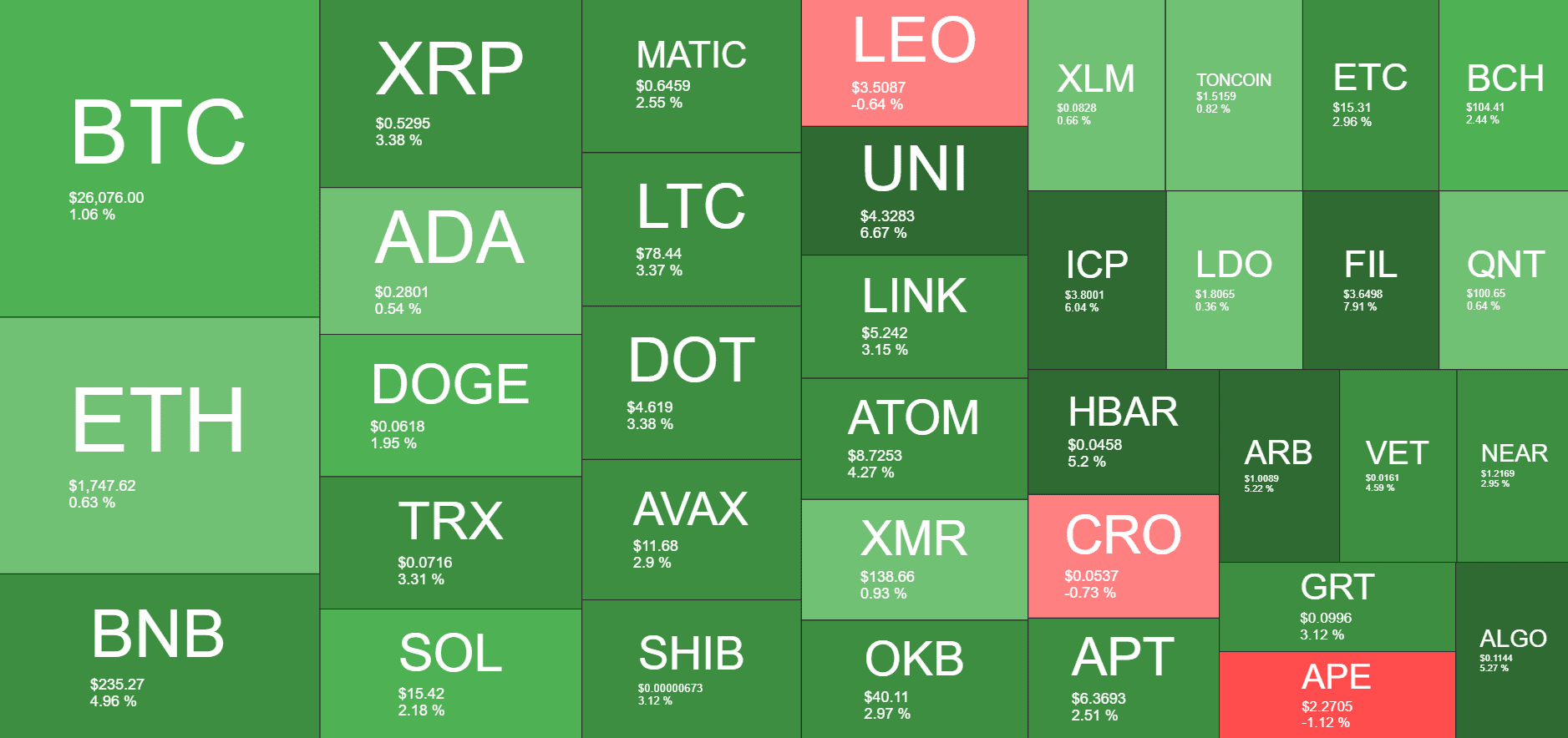 Cryptocurrency Market Overview. Source: Quantify Crypto
The post SUI Explodes 16% Daily, Bitcoin Shaky at $26K (Market Watch) appeared first on CryptoPotato.