The general estimations for the CPI and Core CPI numbers were at 4.1% and 5.2%, both of which were slightly different in reality.
As a result, bitcoin reacted with an immediate price increase that drove it north by several hundred dollars in minutes.
The United States announced the inflation rates for the month of May on June 13, indicating a year-over-year increase in the Consumer Price Index of 4%, which was slightly lower than the 4.1% expected.
The core CPI, which excludes more volatile sectors like food and energy, has jumped by 5.3%, a bit higher than the estimations of 5.2%.
The primary cryptocurrency reacted with an immediate brief price increase that pumped it from $26,200 to a three-day high of just over $26,400. However, the asset lost almost all traction in the following minutes.
It's worth noting that BTC used to be a lot more volatile during previous CPI announcements, with some taking it on massive four-digit rides.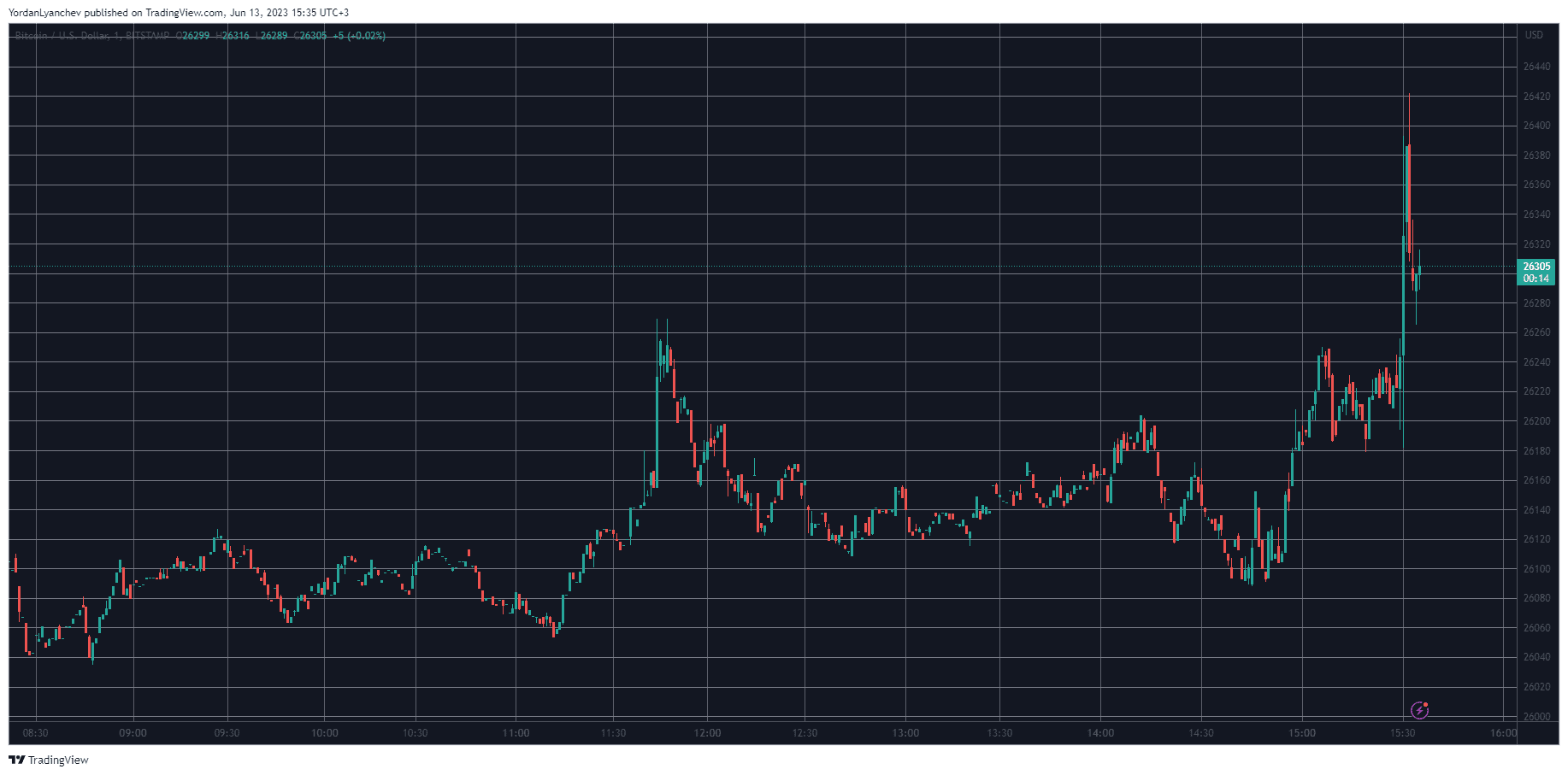 BTCUSD. Source: TradingView
The post Bitcoin Spikes Toward $26.5K as US CPI Clocks 4% for May appeared first on CryptoPotato.