Five years after Bill Hinman delivered his speech on cryptocurrencies, Chief Legal Officer (CLO) at Ripple, Stuart Alderoty, has called for an investigation into the former Securities and Exchange Commission (SEC) official's actions.
The call comes after the SEC's lawsuit against Ripple and the subsequent release of public emails and drafts of Hinman's speech, which allegedly show that he ignored multiple warnings that his analysis had no basis in law and would create confusion in the market.
Ripple Calls For Transparency
In his speech, Hinman declared that a token is not a security once it becomes "sufficiently decentralized" and invented factors to consider when making a "sufficiently decentralized" determination. Despite claiming that the speech was his personal view, the SEC touted it as guidance, with then-SEC Chair Jay Clayton publicly pointing to it.
Despite the SEC repeatedly changing its position on the significance of the speech in litigation, it remains on the agency's website.
According to senior SEC officials, Hinman ignored suggestions to tie his newly-invented factors more closely to the Howey analysis and skipped over the threshold jurisdictional question of whether a digital asset meets the legal standards of a security.
The SEC also expressed reservations about including a statement directly about Ether in the speech, as it would make it difficult for the agency to take a different position on ETH in the future.
Ripple's CLO has called for the immediate removal of the speech from the SEC's website and an investigation into what or who influenced Hinman, why conflicts or appearances of conflicts were ignored, and why the SEC touted the speech knowing that it would create "greater confusion."
Alderoty also argues that Hinman's speech should never again be invoked in any serious discussion about whether a token is or is not a security. He further claimed:
Unelected bureaucrats must faithfully apply the law within the constraints of their jurisdiction, and they cannot, as Hinman tried, create new laws.
Ripple CEO Slams Regulator For Creating "Chaos" In Cryptocurrency Industry
Ripple's CEO, Brad Garlinghouse, has joined the company's Chief Legal Officer, Stuart Alderoty, in criticizing the SEC's handling of the cryptocurrency industry. Garlinghouse specifically called out the SEC's lawsuit against him and co-founder Chris Larsen, which alleges that they sold XRP as an unregistered security.
Garlinghouse's comments come in the wake of the SEC's lawsuit against Ripple, which alleges that the company sold XRP as an unregistered security. Ripple has denied the allegations, arguing that XRP is not a security, but rather a digital currency similar to Bitcoin or Ethereum.
Furthermore, Garlinghouse argues that the lack of regulatory clarity in the industry has been weaponized by the SEC, which has used enforcement actions to create confusion and uncertainty. He accuses the SEC of engaging in politically-motivated overreach and calls for greater transparency and accountability from regulators.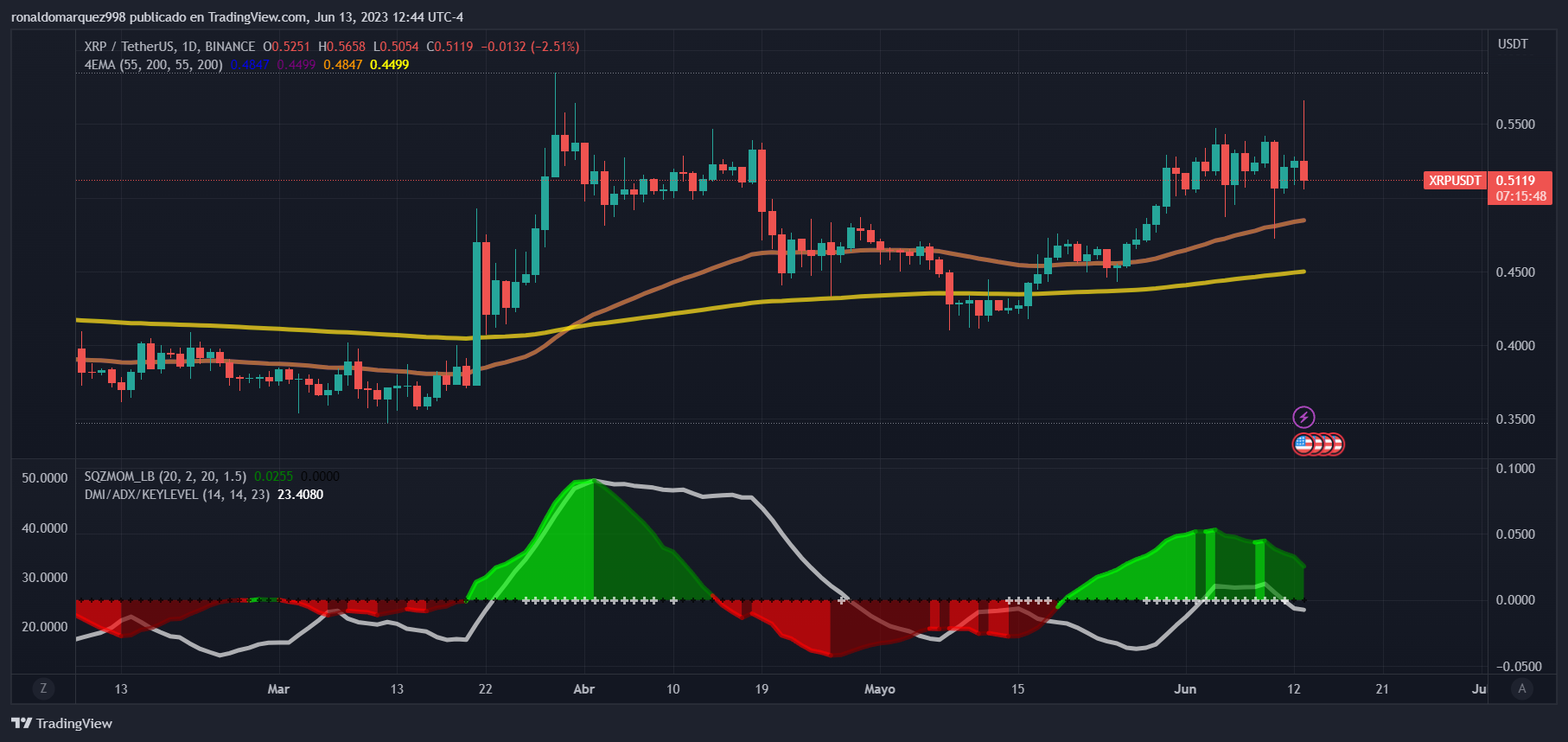 Featured image from Unsplash, chart from TradingView.com