Bitcoin's price went on a small rollercoaster yesterday following the US CPI announcement but ultimately calmed at around $26,000.
The altcoins were more volatile, with BNB jumping by 5% following the rejection of the SEC's emergency request to freeze Binance.US' assets.
BTC Goes Up and Down
Following the enhanced volatility at the start and the end of last week, bitcoin had predominantly calmed at around $26,000 and was expecting the US CPI numbers for May. As the world's largest economy actually showed a minor decline in the year-over-year inflation rates, BTC started heading north and tapped $26,400.
However, that was short-lived, as the cryptocurrency lost all of its immediate gains. Furthermore, bitcoin kept dumping and fell to $25,700 less than an hour after the CPI numbers came out.
The bulls stepped up at this point and didn't allow any further declines. They pushed BTC up to $26,000, but the asset has failed to decisively overcome that level as of now and trades just shy of it.
Nevertheless, its market capitalization has maintained above $500 billion, and its dominance over the altcoins is still north of 47.5%.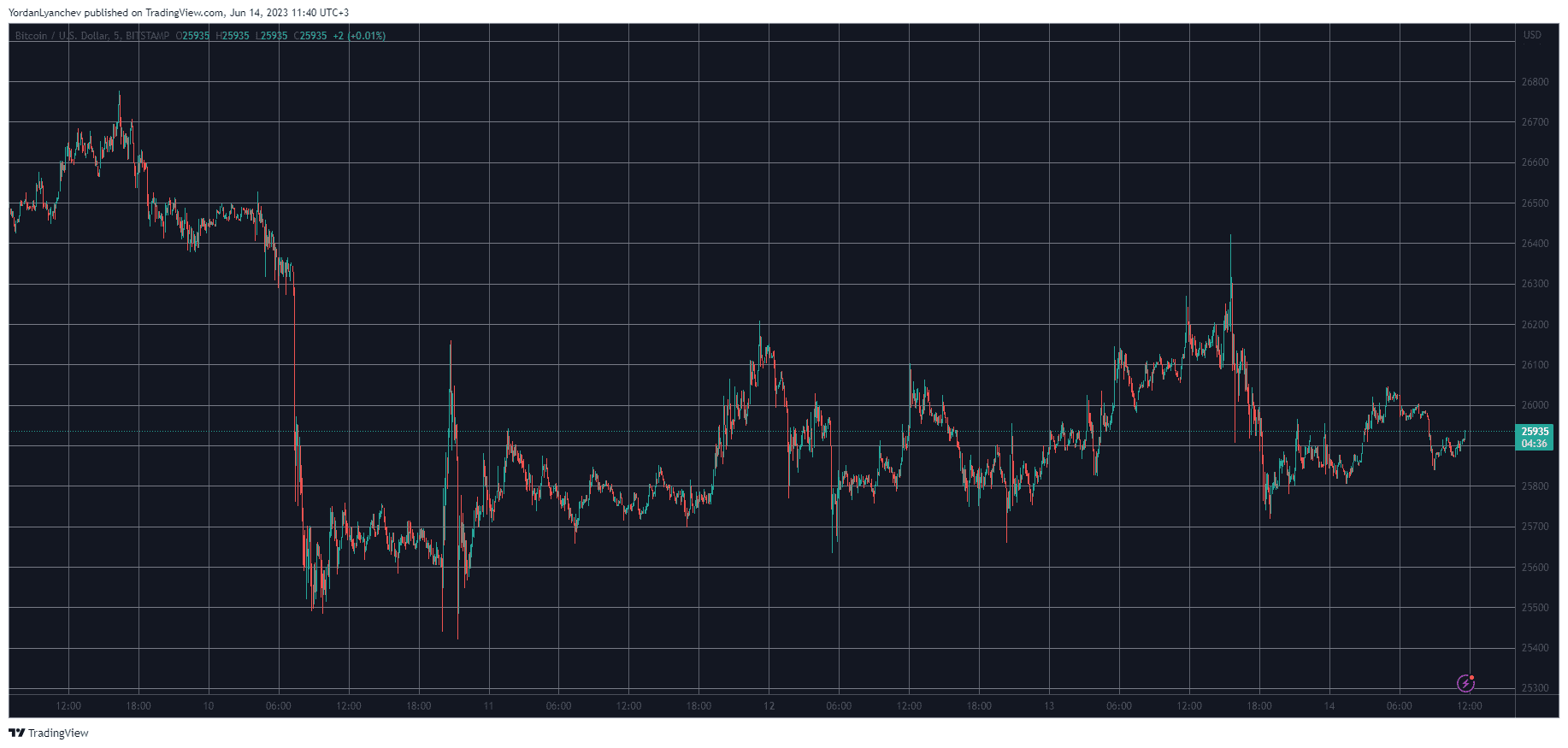 BTCUSD. Source: TradingView
BNB Up 5%, XRP Down 5%
The altcoins declined substantially following the SEC's lawsuits against Binance and Coinbase. BNB was, expectedly, among the poorest performers as the asset fell to a six-month low of $222 just a few days ago. However, BNB bounced off in the following days and has added another 5% in the past 24 hours. This came after a US judge denied the SEC's emergency request to freeze all Binance.US assets.
In contrast, XRP has dropped by a similar percentage in the past 24 hours. Nevertheless, it still trades at just over $0.5. Cardano, Litecoin, and Solana are also in the red on a daily scale.
ETH, DOGE, TRX, MATIC, DOT, AVAX, and SHIB have remained relatively still in the past day.
In total, the crypto market cap has lost just over $5 billion in a day and stands at $1.155 trillion on CMC.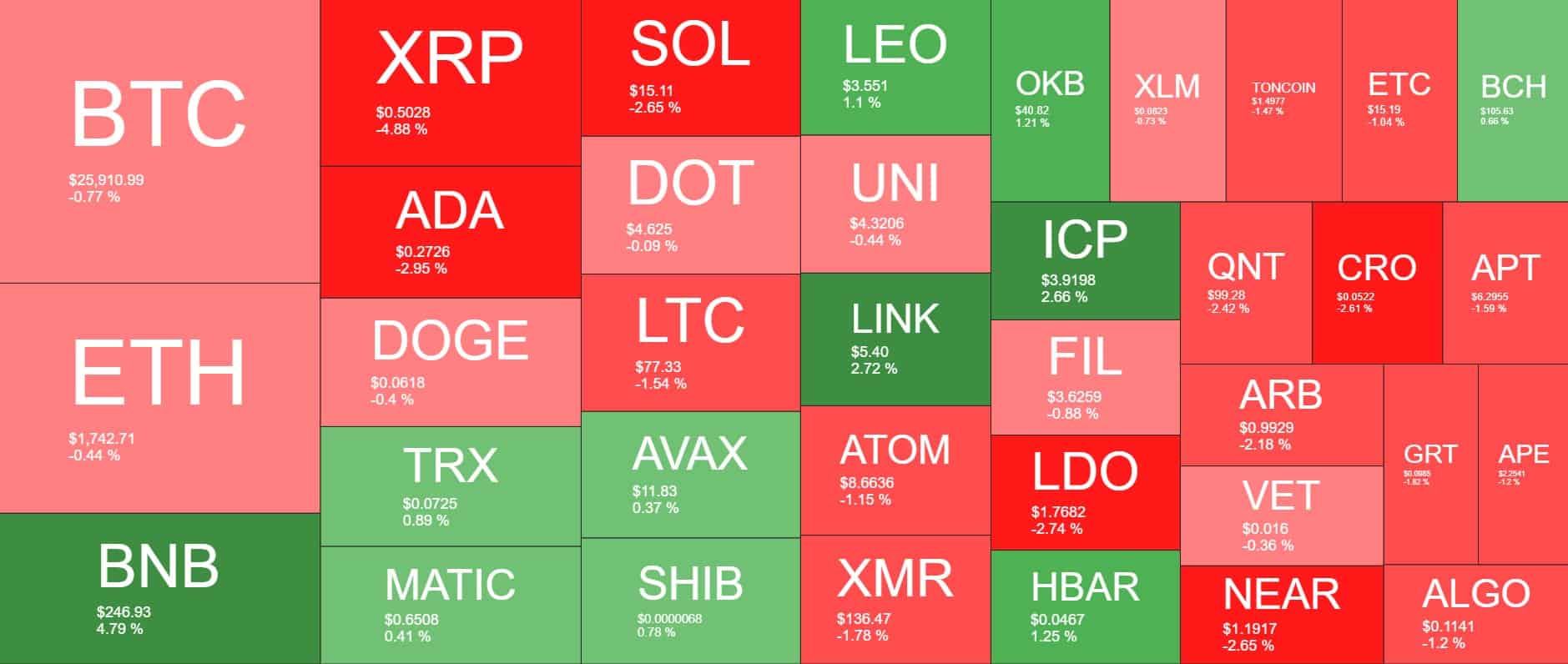 Cryptocurrency Market Overview. Source: Quantify Crypto
The post BNB Recovers 5%, BTC Remains Calm at $26K After CPI Announcement (Market Watch) appeared first on CryptoPotato.