China in recent years has taken a firm stance against cryptocurrencies, imposing stringent regulations and bans to mitigate potential risks associated with the decentralized nature of these digital assets.
However, the tides may be turning as Hong Kong, a prominent financial hub, undergoes regulatory developments that suggest a more permissive attitude towards cryptocurrencies. Simultaneously, mainland China continues to forge ahead with technological advancements, particularly in the realm of blockchain and digital payment systems.
These concurrent developments raise the question: Is China on the verge of lifting its crypto ban and embracing the transformative potential of digital currencies?
Notable Change In Crypto Market
A notable shift in the cryptocurrency landscape can be observed in Hong Kong, where recent regulatory developments have paved the way for retail investors to participate in the trading of cryptocurrencies such as Bitcoin and Ethereum.
To facilitate this shift, Hong Kong's authorities have introduced a new regulatory regime mandating licensing for crypto exchanges.
I hereby offer an invitation to welcome all global virtual asset trading operators including @coinbase to come to HK for application of official trading platforms and further development plans. Please feel free to approach me and I am happy to provide any assistance. pic.twitter.com/bcIi1IjMlc
— Johnny Ng 吴杰庄 (@Johnny_nkc) June 10, 2023
In a move that signifies the bustling financial district's commitment to embracing the crypto industry, Legislative Council Member Johnny Ng has extended invitations to various crypto exchanges, including Coinbase, encouraging them to apply and register within the region.
Furthermore, Hong Kong's Monetary Authority (HKMA) is making significant strides in developing a comprehensive regulatory framework specifically for stablecoins, which are cryptocurrencies pegged to traditional financial assets.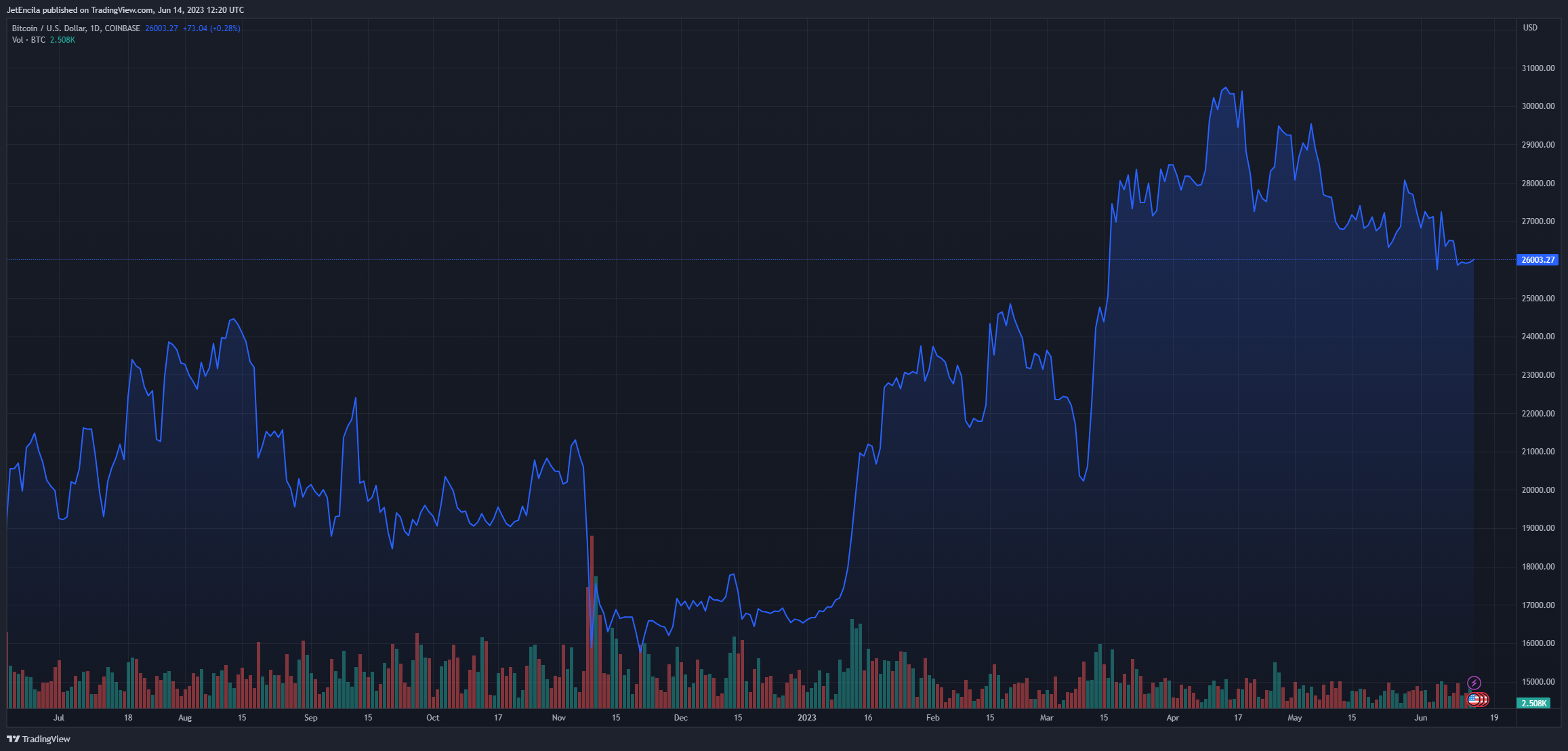 This initiative is particularly noteworthy considering Hong Kong's historical divergence from the mainland's approach to cryptocurrency trading, which has remained illegal.
HKMA's recent announcement of a stablecoin regulatory regime set to be established by 2024 highlights the region's eagerness to align itself with the global advancements in the crypto space while potentially opening new avenues for innovation and investment.
Moreover, BOCI, a financial institution based in China, has recently conducted its inaugural tokenized security issuance in Hong Kong, amounting to CNH200 million. This significant move signifies the growing integration of digital assets within the financial landscape of both Hong Kong and the country.
China Crypto Outlook: Internet 3.0 And Shifting Perspectives
Amidst the noteworthy regulatory progress in Hong Kong, the anticipation surrounding the potential lifting of Beijing's crypto ban goes beyond the influence of these recent developments.
A clear indication of the country's evolving stance can be seen in the planned annual investment of at least 100 million yuan ($14.1 million) in the Chaoyang District, specifically aimed at supporting the development of the Internet 3.0 industrial ecosystem.
Adding weight to this hypothesis, Beijing released a white paper on Internet 3.0 Innovation and Development in mainland China, which highlights blockchain technology as a crucial infrastructure.
With Hong Kong's progressive regulatory regime and China's explicit emphasis on blockchain technology within its strategic plans, the possibility of a significant change in China's crypto stance becomes increasingly plausible.
As the nation embraces Internet 3.0 and invests in the infrastructure required to support it, the question arises: Will China soon lift its crypto ban and embrace the revolutionary power of digital currencies?
The answer may lie in the unfolding dynamics of both Hong Kong and mainland China's crypto landscapes.
Featured image from Getty Images