The crypto industry is rapidly expanding and gradually creeping into crypto payment systems as more businesses adopt cryptocurrencies as a payment option. In the latest development, French fast food chain Black & White Burger's Belgian franchise has added support for crypto payments.
The fast food chain announced that its 12 stores nationwide would accept cryptocurrencies as payments. A June 13 tweet revealed that Black & White Burger is bringing this payment feature through a partnership with a French crypto app developer, Lyzi.
Customers Can Pay for Burgers In Seventy Cryptocurrencies
Media outlet L'Echo reported that the partnership would allow Black & White Burger customers to pay in 70 cryptocurrencies, including Bitcoin and Ethereum. The report also noted that this development is Lyzi's first move abroad.
Related Reading: Bitcoin Supply On Exchanges Falls To 6.4%, Lowest Levels Since February 2018
Lyzi's app provides a connection interface between Black & White and the client's wallets, allowing the customer to pay for purchases at a fee (commission for Lyzi's services).
In addition, Black & White Burger bear no risks associated with market volatility since the crypto payment occurs at a real-time euro exchange rate. According to another media outlet, L'avenir, researcher Louis Larue confirmed that the operation seems safe. He noted that "the risk is above all financial," as "cryptocurrencies vary enormously."
Larue highlighted the risks of crypto price volatility, noting that traders could lose money when asset prices decline. However, since the trader bears no risks relating to market instabilities, the researcher certified the venture as safe.
However, Larue recognized the risks of hacks, fraud, and money laundering. "For the state, a business allowing payment in cryptocurrency finally opens the risk of fraud or money laundering," he said.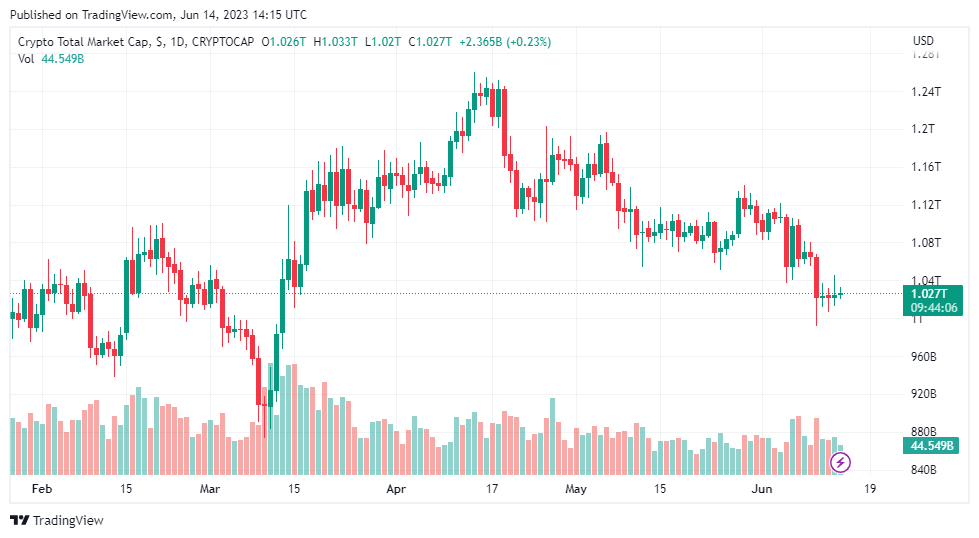 Is Black & White Burger's Crypto Pay Feature A Marketing Strategy?
Meanwhile, Black & White Burger sees the move as a step into virtual finance and a strategy to promote its brand. According to L'avenir's report, a manager in B&W Burger's Brussels branch, Jerry Agondanou, agreed the company is using the move to "create a buzz."
Meanwhile, L'avenir's report noted that B&W Burger is the first Belgian fast-food chain to accept crypto payments. In celebration of the launch, B&W Burger created a "mystery burger" which customers can only buy in crypto.
L'Echo quoted the Belgium franchise head, Mansour Nasr, saying:
B&W is a contemporary brand that lives with the times. The crypto community is growing. We want to meet the growing demand from customers who want to pay in crypto.
However, L'avenir quoted Nasr, noting that he is a crypto advocate, owns digital coins, and had been considering allowing crypto payment in the chain "for a couple of years."
The report noted that Black & White Burger inaugurated the new crypto payment feature, available only in its Belgium franchise, on June 12. It also stated that Nasr expects crypto payments to grow to represent 2-3% of the company's revenue.