Shortly after the US Fed's announcement about pausing the interest rate hikes, bitcoin took a sharp turn south and dropped to a multi-month low.
Most altcoins are in even worse shape, with ETH, XRP, ADA, DOT, LTC, AVAX, and many others dumping by 5-7%.
BTC Slumps Below $25K
Last week didn't go all that well for BTC, despite its recovery on Tuesday following the lawsuits from the SEC against Binance and Coinbase. As the weekend approached, bitcoin dumped once again from $27,000 to under $26,000.
The weekend itself was somewhat more positive as BTC stood at around $26,000. The first few days of the new week were similar, with the cryptocurrency trading at that level.
Then came the US FOMC meeting, in which Fed Chair Jerome Powell was expected to halt the monetary policy of increasing the key interest rates. This is what Powell indeed announced, but somewhat surprisingly, it had a negative effect on BTC's price.
After remaining relatively still for the first few hours, BTC nosedived to under $25,000 for the first time since mid-March. Despite trying to bounce off shortly after, the asset still trades beneath that level.
Its market capitalization has plunged to $485 billion, while its dominance over the alts stands quietly at 47.5%.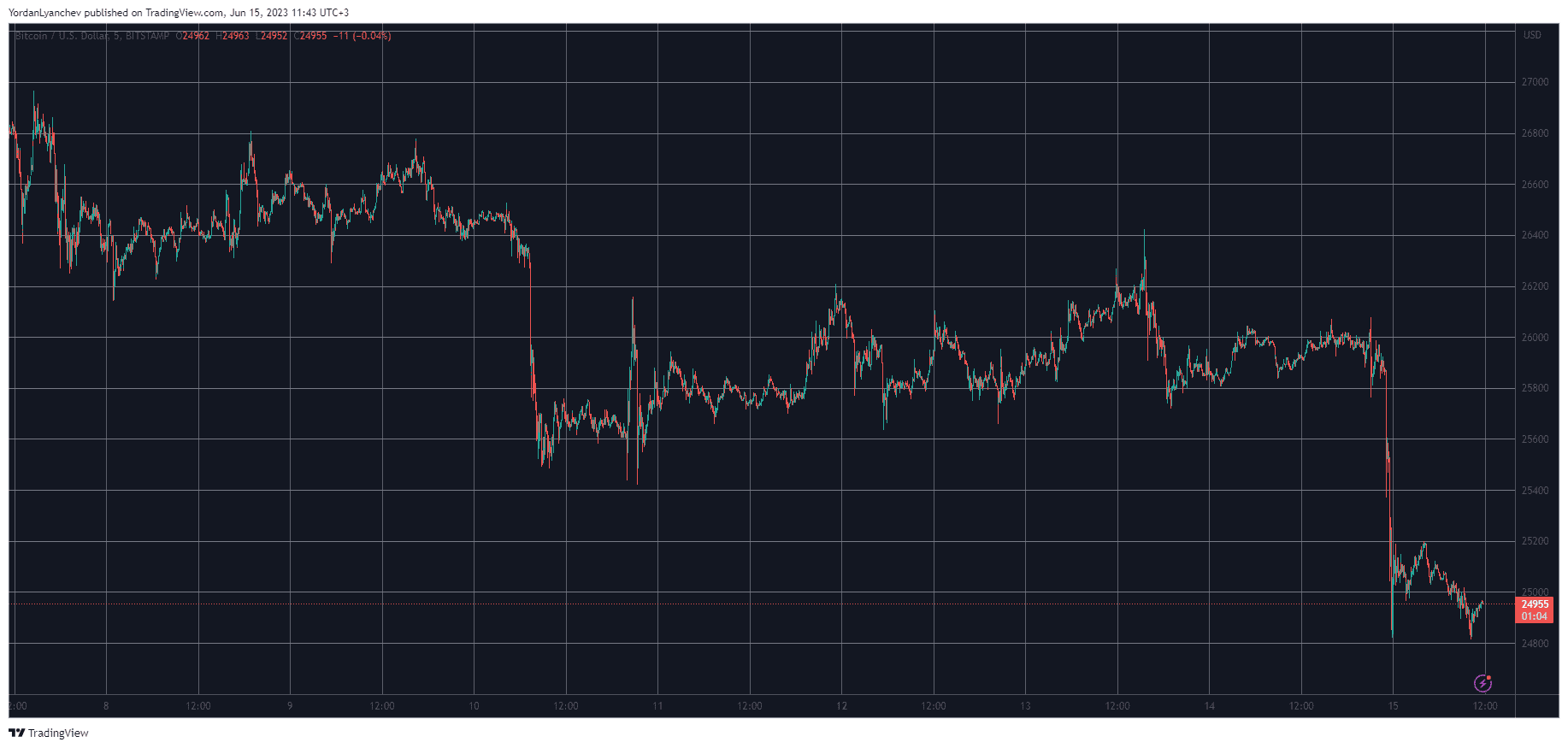 BTCUSD. Source: TradingView
Alts Dump Hard
The alternative coins followed BTC on the way south. Ethereum is among the poorest performers from the larger-cap alts, having dumped by over 6%. As a result, ETH is down to a multi-month low of its own at under $1,650.
Ripple, Cardano, Litecoin, Polkadot, Polygon, and Avalanche have all dumped by similar percentages. Binance Coin, Dogecoin, Tron, Solana, and Shiba Inu are also in the red, albeit in a less painful manner.
The mid- and lower-cap alts have suffered as well. Some of the most notable daily drops come from the likes of Lido DAO, Arbitrum HBAR, XLM, and TONCOIN.
Overall, the total crypto market cap has declined by $40 billion and is close to breaking below the coveted $1 trillion mark.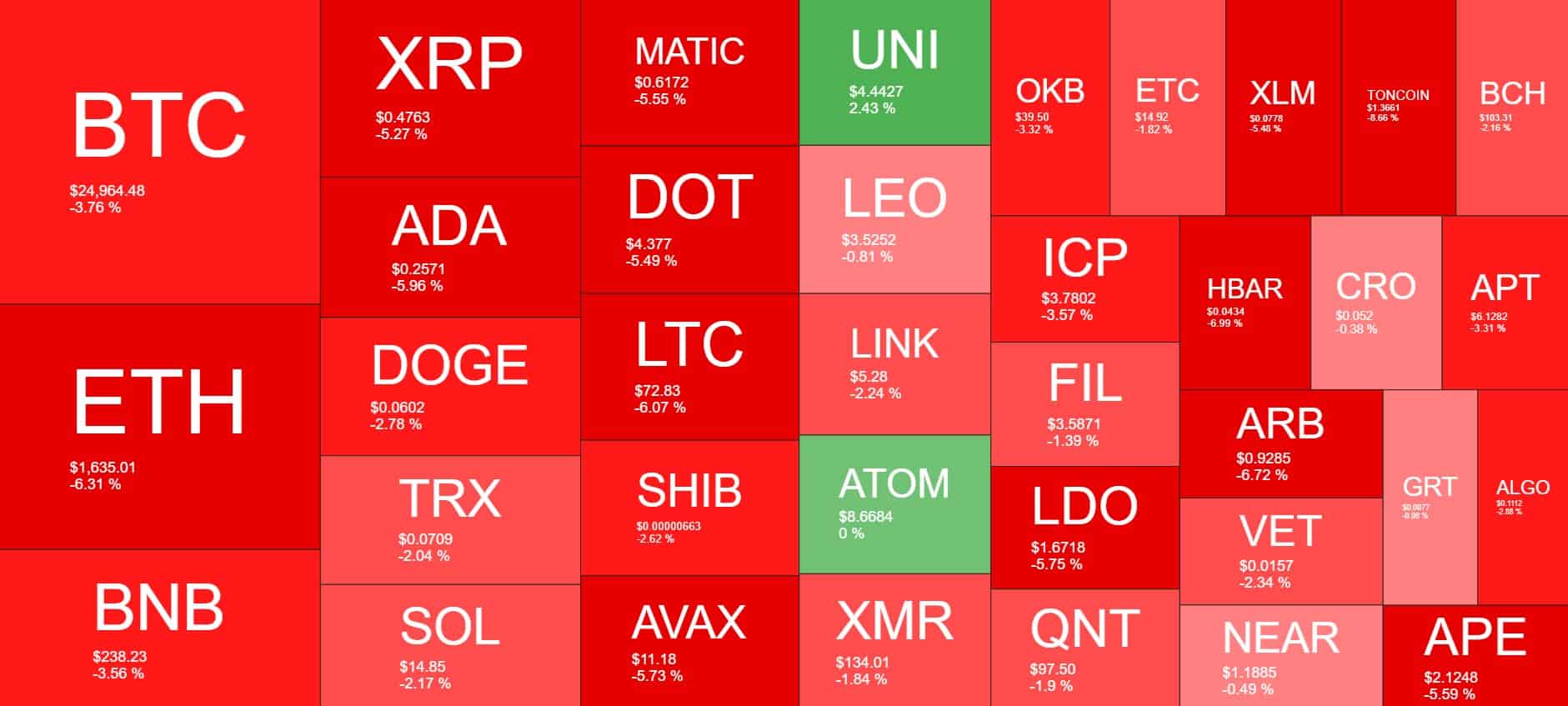 Cryptocurrency Market Overview. Source: Quantify Crypto
The post ETH, XRP, ADA, LTC Nosedive 6% as Crypto Markets Shed $40B Daily (Market Watch) appeared first on CryptoPotato.