Brazil's President, Luiz Inacio Lula Da Silva, has taken a significant step toward clarifying the regulatory landscape of crypto in the country. With the recent signing of legislation, the roles of the Central Bank in overseeing the crypto industry will be clearly defined, granting the bank the authority to supervise crypto firms.
Additionally, the regulation of tokens will fall under the purview of Brazil's securities regulator. This development comes at a time when the United States is grappling with regulatory uncertainty, with the Securities and Exchange Commission (SEC) taking numerous enforcement actions in recent weeks.
As Brazil establishes clear guidelines for digital asset development through its newly enacted decree, it positions itself as a jurisdiction fostering innovation and stability in the cryptocurrency market.
Brazil Enacts Comprehensive Crypto Regulations
President Silva has taken a decisive step toward establishing a comprehensive regulatory framework for cryptocurrencies. Through a recently signed government decree, the rules outlined in a December law have been solidified, providing legal clarity and precise definitions for the digital currency industry. The new regulations are set to come into effect on June 20, aiming to enhance oversight and security within the market.
Empowering Brazil's central bank, the decree grants it the authority to determine which companies can operate within the cryptocurrency market. This strategic move enables the central bank to effectively regulate and supervise crypto firms, ensuring compliance with established guidelines. Additionally, the central bank, in collaboration with Brazil's Comissão de Valores Mobiliários (CVM), equivalent to the SEC, will oversee the regulation of tokens categorized as securities.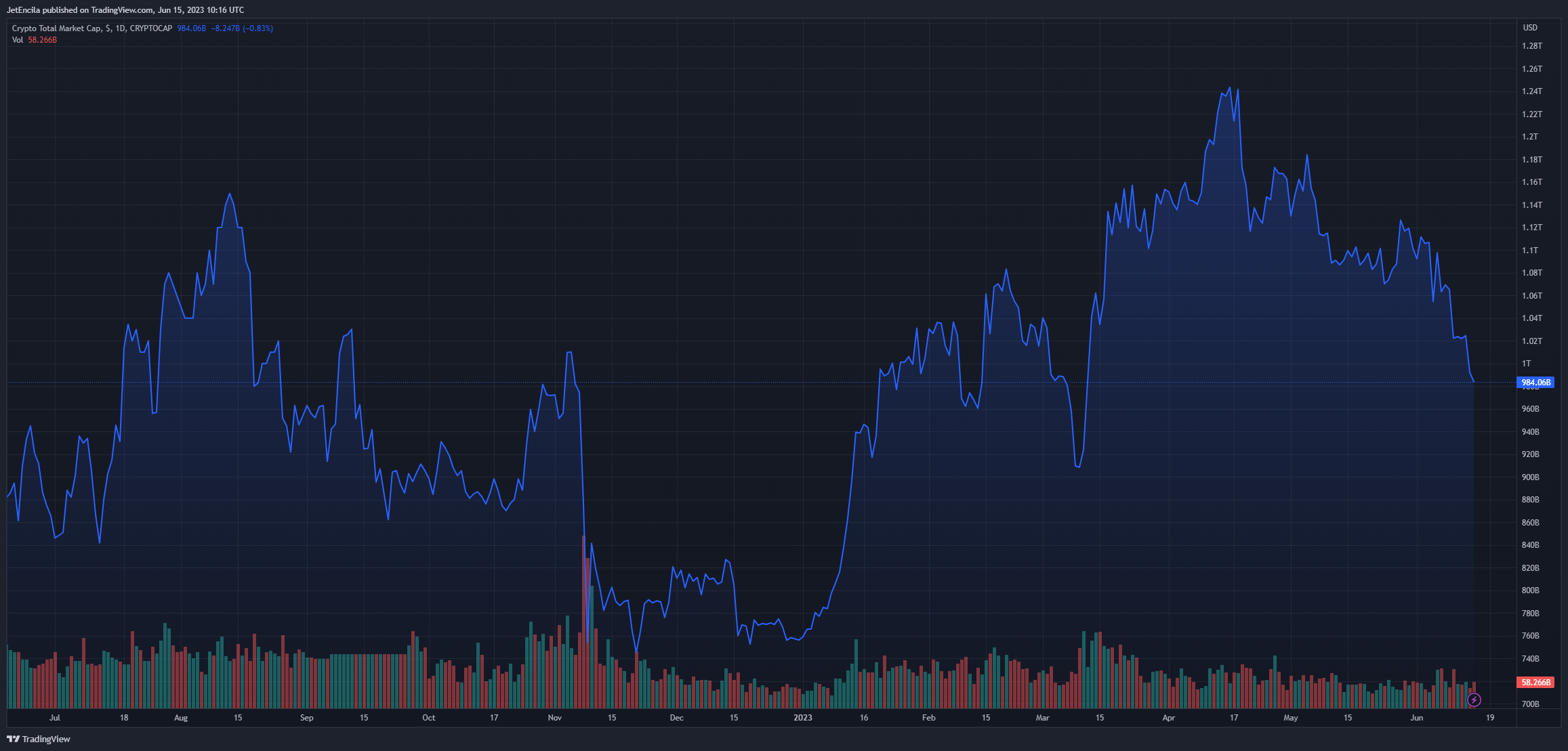 One of the key features of the legislation is its focus on preventing money laundering and financing terrorism within the crypto space. The law imposes stringent measures to address these concerns, with noncompliance potentially leading to severe consequences, including imprisonment. By incorporating robust safeguards against illicit activities, Brazil aims to foster a secure and transparent environment for digital currency transactions.
Synergy Between Crypto Regulations, CBDC Pilot Project
Furthermore, Brazil's comprehensive regulatory measures come at a time when the country is actively engaged in the development of the Digital Brazilian Real, the country's Central Bank Digital Currency (CBDC) pilot project. Collaborating with renowned payment giants Visa and Mastercard, the Brazilian government aims to create a federally issued digital currency that can revolutionize the financial landscape.
The synchronicity between Brazil's regulatory framework and the CBDC pilot project showcases a strategic alignment of efforts. By concurrently establishing clear regulations and exploring the potential of a digital currency, Brazil demonstrates its commitment to fostering a supportive environment for the digital currency industry.
This forward-thinking approach acknowledges the transformative power of blockchain technology and the importance of staying at the forefront of financial innovation.
Featured image from Crypto Council for Innovation