As the legal web surrounding Sam Bankman-Fried (SBF), the founder of the now-defunct cryptocurrency exchange FTX, continues to tighten, U.S. prosecutors have requested a different trial to address new charges against him.
These fresh charges, which include foreign bribery, bank fraud, and conspiracy, were added following his extradition from the Bahamas in December 2022 after FTX's fall. Sam Bankman-Fried, a former billionaire who once held the reins of one of the most prominent crypto exchanges, faces a barrage of serious accusations.
Initially, he was indicted on eight counts, including allegations of stealing billions from FTX customers and misleading investors and lenders. However, after his extradition, the charge sheet expanded to encompass 13 counts.
Foreign Bribery And Bank Fraud Charges Added
Following his return to the U.S., prosecutors introduced five new charges against Bankman-Fried. Now, the 31-year-old entrepreneur, who has consistently pleaded not guilty to all charges, has requested the presiding U.S. District Judge Lewis Kaplan to dismiss these new accusations or, if necessary, conduct a separate trial for them slated for October 2nd.
Meanwhile, in a twist, a court in the Bahamas, where FTX had its base of operations, issued an interim prohibition on Tuesday. This injunction temporarily prevents the Bahamian government from granting the U.S. permission to proceed with the new charges against Bankman-Fried.
Awaiting The Bahamas' Consent On The New Charges
Due to the uncertainty resulting from the Bahamian court's decision, U.S. federal prosecutors in Manhattan have proposed a separate trial for the five counts to Judge Kaplan. If approved, this trial will occur in the first quarter of 2024.
Prosecutors have committed to abandoning the charges should the Bahamas refuse to endorse them. A hearing to deliberate on these matters has been set for Thursday at 10:30 a.m. EDT (1430 GMT), where Judge Kaplan will listen to arguments from both sides.
Meanwhile, the SBF requested that the charges against him be thrown out last month. The disgraced founder and his lawyers motioned that 10 of his 13 charges should be dismissed.
The 3 allegations that the FTX founder and his legal team did not move to dismiss include conspiracy to orchestrate securities fraud, conspiracy to execute money laundering, and conspiracy to carry out commodities fraud.
His legal team maintains that several accusations against the founder were incorporated following his extradition from the Bahamas. They further elucidated that 4 of the 5 recently added charges "essentially breached the Treaty's rule of specialty provision." As a result, SBF's legal team is pressing the court to expunge 10 of the 13 overall charges imposed on him.
Regardless, the cryptocurrency market has witnessed a downward trend the previous week, with significant digital assets like Bitcoin and Ethereum falling by over 3.7% and 5.2% in the past day.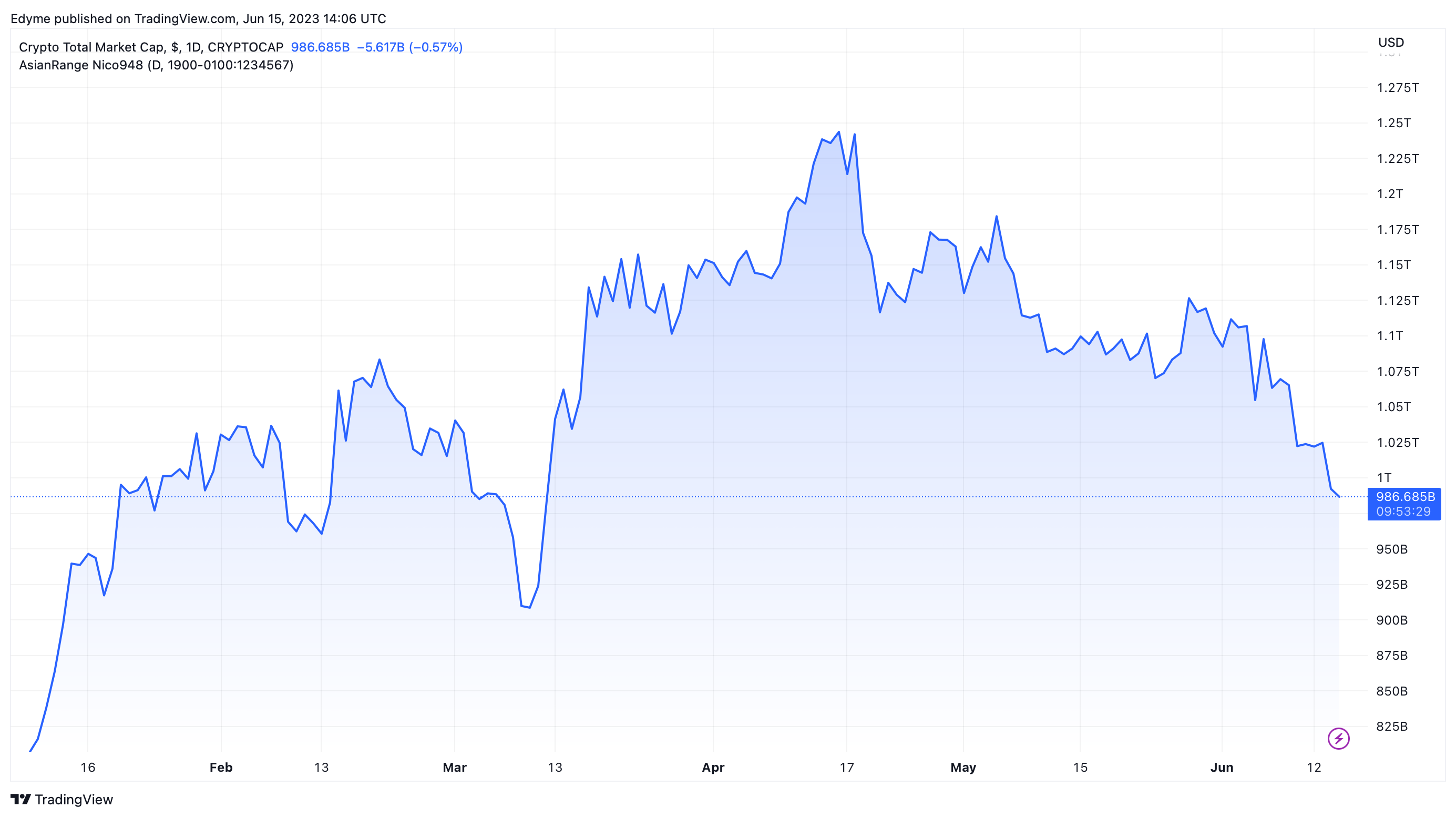 FTX news" width="2770" height="1556">
Currently, the global cryptocurrency market is experiencing a 3.9% loss, with its total market worth dipping below its plateau of $1.2 trillion.
Featured image from BBC, Chart from TradingView