Despite remaining relatively still in the past few days, bitcoin's dominance has jumped to over 48% on CMC for the first time in over two years.
This comes as most of the larger-cap alts have charted minor daily losses, including ATOM, APT, ADA, and more.
BTC Dominance Rises
Bitcoin started last week in a rather stagnant manner, trading sluggishly around $26,000. All eyes were on the US as the CPI numbers, as well as the Fed's next FOMC meeting, both of which were scheduled to be announced and take place during the week.
The inflation rates, outlined on Wednesday, showed a minor decline. However, that didn't really influence BTC's price moves, aside from a brief $200 spike. The Federal Reserve, somewhat expectedly, decided to pause its monetary policy of raising the interest rates on Thursday.
What was more surprising was the effect this had on bitcoin as the asset slumped by over a grand in the following hours to chart a three-month low of under $24,800.
However, it managed to bounce off rather quickly as news came that BlackRock had filed for a Bitcoin Spot ETF. This resulted in a price surge of $1,000 at first before shooting up to $26,800 on Saturday, which became a weekly high.
BTC calmed in the following hours and has remained at around $26,500 for a few days. Its market cap is just over $510 billion, but its dominance over the altcoins sits at 48.1% on CMC, which is the highest level in over two years.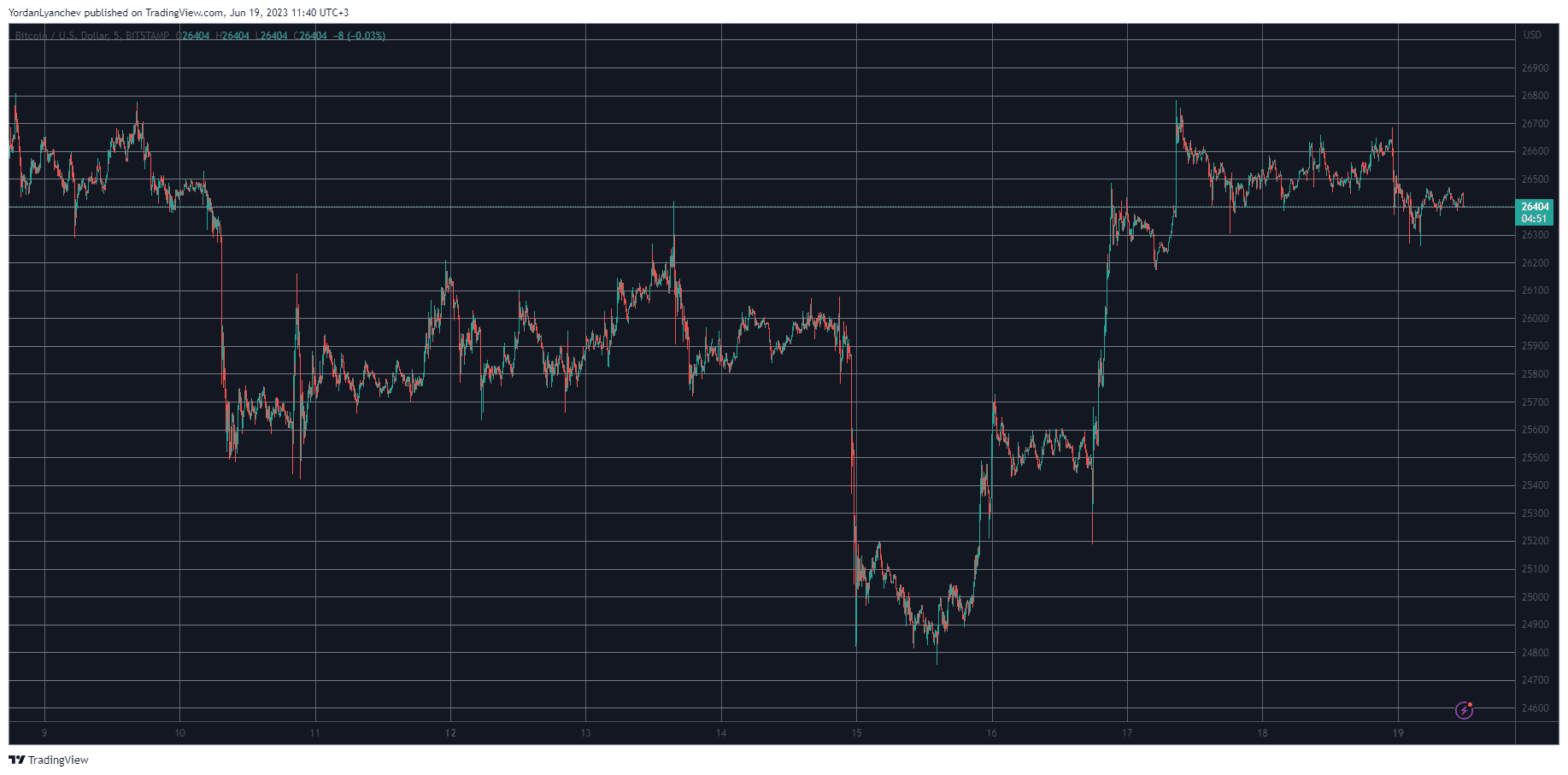 BTCUSD. Source: TradingView
Alts Gone Red
Most altcoins soared on Saturday as well but have failed to keep climbing. The majority of the larger-cap alts are even slightly in the red on a daily scale.
These include ETH, BNB, SOL, TRX, MATIC, and AVAX – all of which have declined by somewhere around 1%. Cardano has dropped the most from the top 10 by over 2%.
Ripple and Dogecoin are among the few exceptions with minor gains. Flare (FLR) has entered the top 100 after a massive 12% daily surge.
In total, though, the crypto market cap has remained almost at the same level as yesterday at under $1.070 trillion.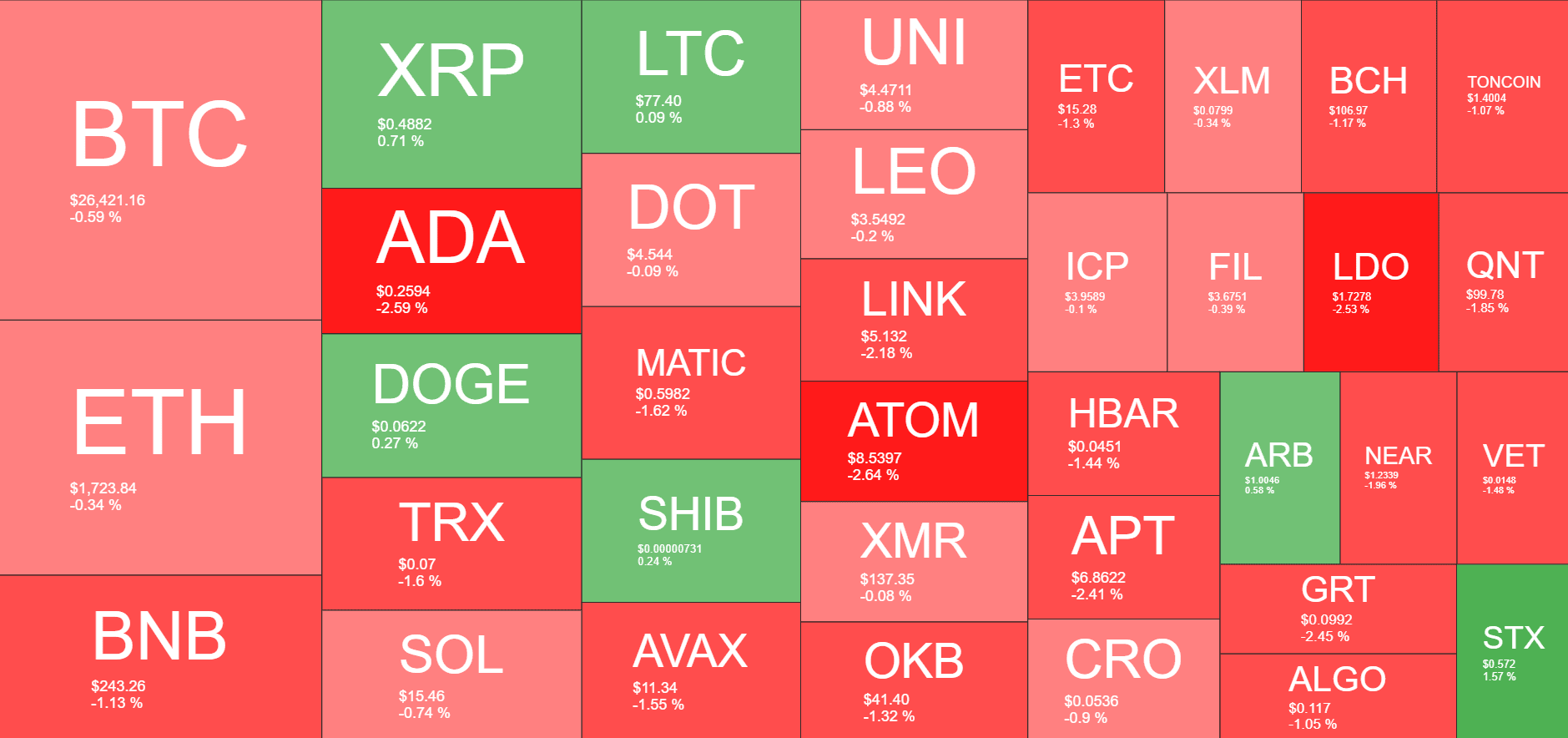 Cryptocurrency Market Overview. Source: Quantify Crypto
The post Bitcoin Dominance Soars to 2-Year High as BTC Maintains $26K (Market Watch) appeared first on CryptoPotato.