Shiba Inu (SHIB) has been making waves in the market with a remarkable price surge. Recent market data reveals that the price of SHIB has experienced a substantial increase, providing some relief to token holders.
Over a trillion SHIB tokens have now surpassed their break-even point, reclaiming their initial value and attracting the attention of both investors and crypto enthusiasts alike.
The surge in SHIB's price has sparked excitement among the cryptocurrency community. As investors closely monitor the market movements, questions arise regarding the factors behind this sudden price surge.
Shiba Inu Price Rally And Break-Even Output
Shiba Inu has displayed promising signs of a price surge, as observed on CoinMarketCap. Currently valued at $0.000007206, SHIB has been able to sustain a notable 8.7% rally in the last seven days. These recent price movements have captured the attention of investors and sparked further interest in the potential of this meme coin.

As the price of SHIB continues to soar, the latest report on SHIB price reveals a significant breakthrough for token holders. More than a trillion SHIB tokens have transitioned from losses to profits, underscoring the magnitude of the ongoing rally.

In the past week alone, the price surge has amounted to a remarkable 12.4%, pushing a staggering 18.58 trillion SHIB tokens into the realm of profitability. Notably, this surge accounts for a substantial 40.9% of all circulating Shiba Inu tokens that are currently considered "profitable."
The surge in value and the significant number of tokens crossing their break-even point have generated considerable attention and curiosity within the cryptocurrency community. Investors and enthusiasts alike are eager to understand the factors driving SHIB's recent success and whether this upward trend can be sustained.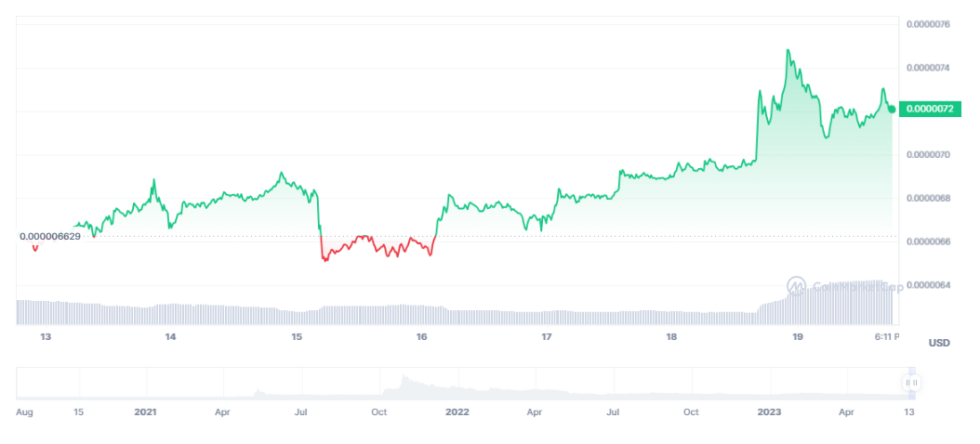 Meme Coin's Resilience Amidst Regulatory Pressure
While the broader cryptocurrency market has been grappling with a regulatory crypto war and heightened scrutiny, the meme coin has demonstrated resilience and remained relatively unaffected.
Regulatory actions, such as increased government oversight and restrictions on crypto exchanges, have sent shockwaves through the digital asset landscape, leading to a significant downturn in many token prices.
However, this dog-themed crypto asset has managed to weather the storm, and showing some degree of renewed vigor.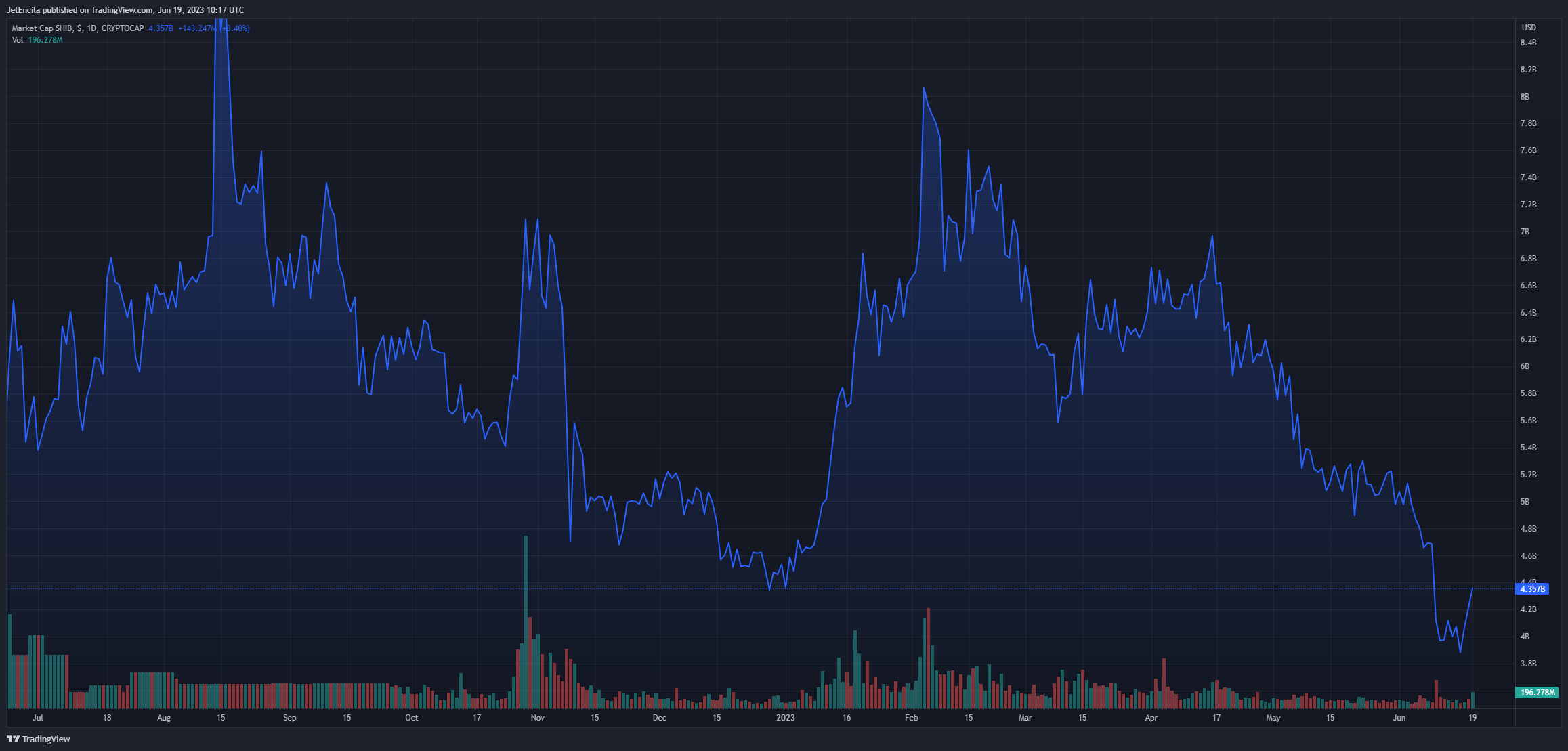 The ability of SHIB to withstand the recent regulatory headwinds speaks to the growing confidence and potential surrounding the meme token. Despite the volatile nature of the market, the crypto has garnered a dedicated community of supporters who believe in its long-term prospects.
The token's unique appeal, its association with the popular Dogecoin, and its active online community have contributed to its resilience and buoyed investor sentiment.
Featured image from Pexels