BingX Tutorial | How to Use TradingView on BingX Trading Page

TradingView allows users to create customized toolsets for technical analysis, with more powerful tools and options.Users can quickly access and use it from BingX's trading page.
1. How to Trade in TradingView
Step 1:
Click on
Standard Futures
on the top navigation bar at bingx.com and enter the trading page.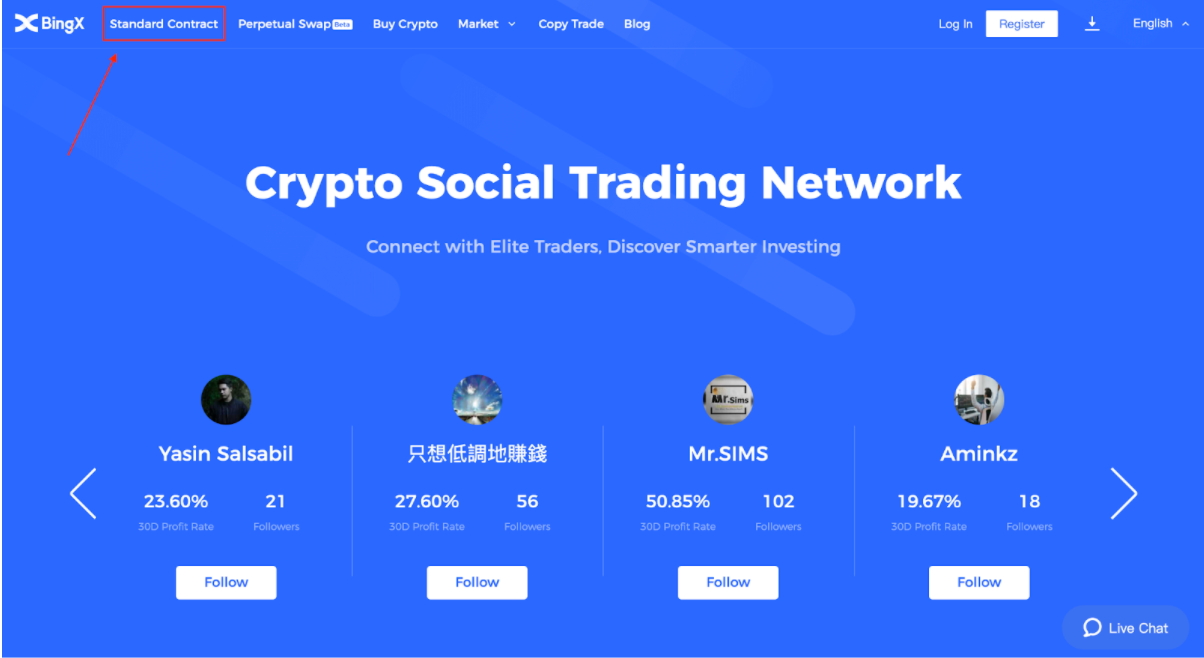 Step 2: Click on
Chart by TradingView
on the bottom of the K-line chart for quick access to the TradingView website.
Step 3: On the TradingView website, click on the Avatar box on the top navigation bar to

switch supported languages

. Click on the

Chart

button to quickly access and view the chart

.
Step 4: Click on the
red box in the upper left corner
of the chart with a quick search for the commodities; Click on "All sources" to select/search sources of different platforms. Click on "All sources" to select/search sources of different platforms.
Step 5:
After switching the source to
BingX
, click "Crypto" to quickly see all the crypto pairs supported by BingX. You can also do a quick search in
Search
.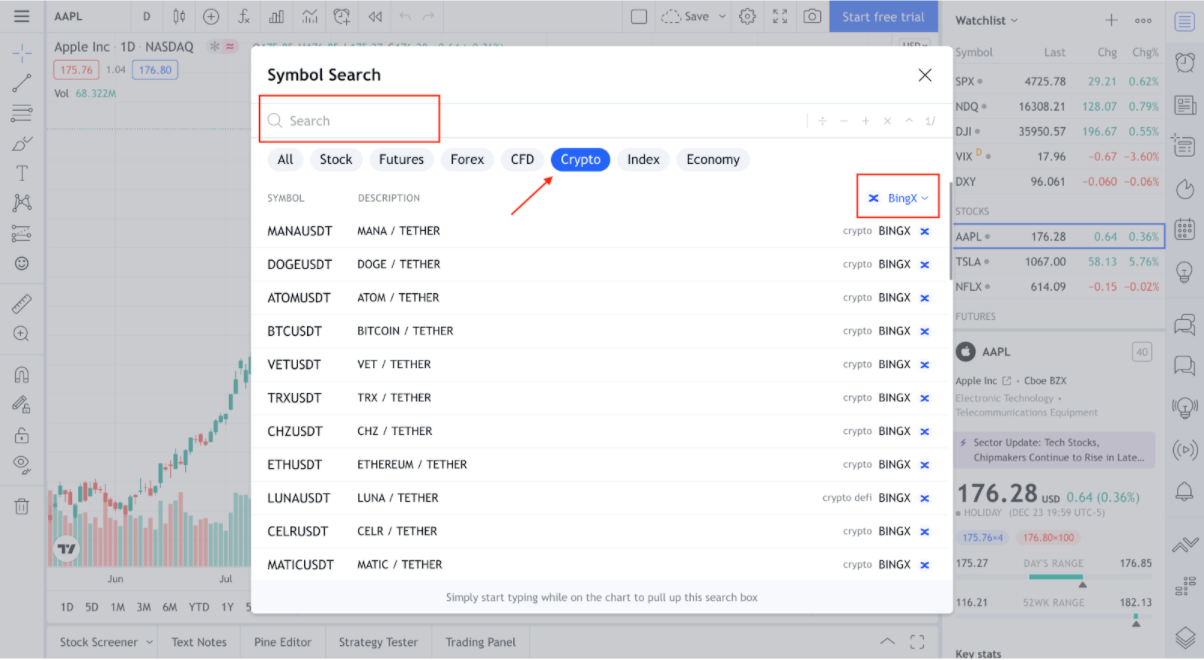 2. How to Link TradingView to BingX
Step 1: Click on Trading Panel and choose BingX to connect it to TradingView.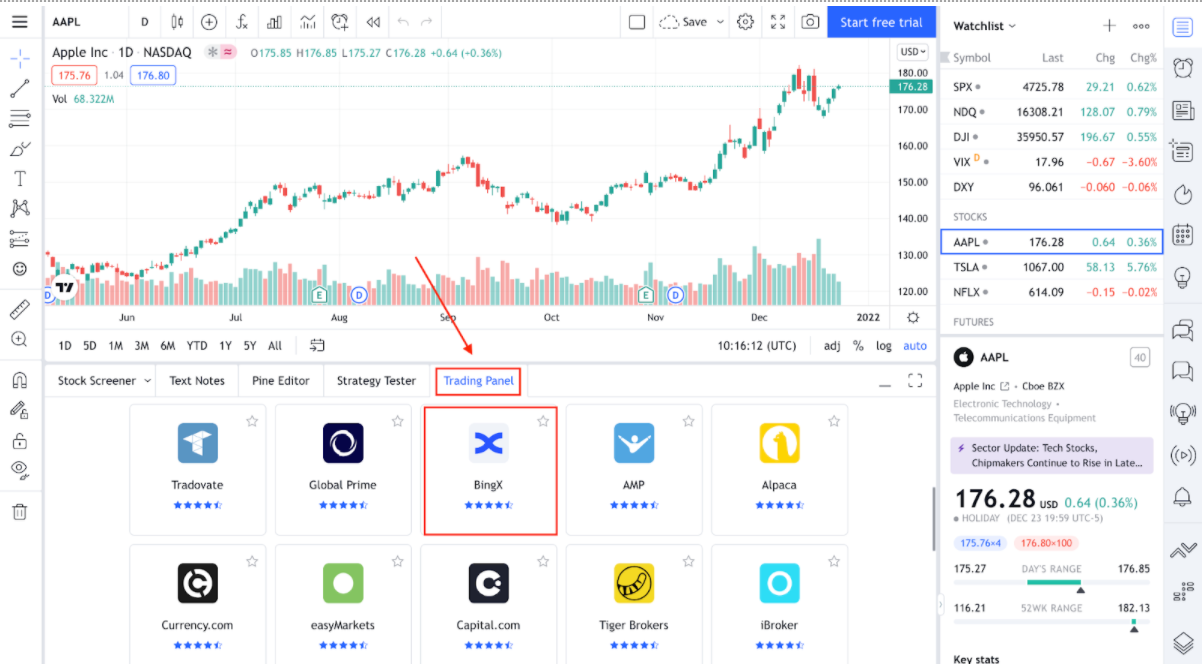 Step 2: Log in or sign up for a TradingView account to connect TradingView to BingX. After that, you will be directed to the BingX login page.
3. TradingView Tool Instruction
Step 1.After connecting to your BingX account, click on the icon located on the right sidebar as marked below to open the Order Panel and start trading.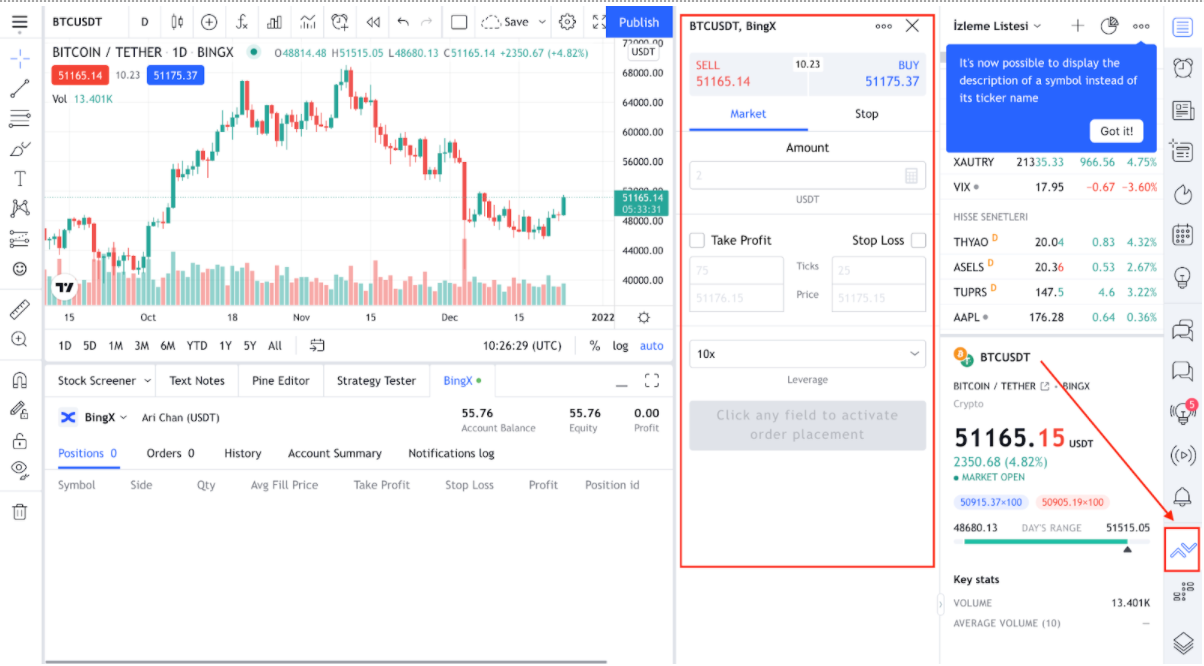 Step 2: After placing an order, go to Trading Panel at the bottom left to check order details.

Click here for more information on how to use TradingView Tool: https://www.tradingview.com/support/solutions/43000587305/
This is the tutorial for finding BingX's candlestick chart in TradingView. Start using TradingView tools for technical analysis today!