As the government intensifies its efforts to transform Hong Kong into a digital assets hub, the city's Cyberport center has attracted Web3-focused firms. The technology business park, Cyberport, has been operating since 2004 and it focuses on fintech, smart living, digital entertainment and esports, AI, blockchain, and cybersecurity.
A June 18 blog post by Hong Kong's financial secretary, Paul Chan, revealed that over 150 Web3-related firms have registered to join Cyberport over the past year. Chan noted that he allocated HK$50 million ($6.37 million) for Cyberport in the financial budget with the aim to drive the development and attract Web3 firms.
Hong Kong's Cyberport Clearing The Path For A Transformed Digital Economy
The secretary believes aggregation of more web3 firms would promote research and development, driving innovation in Hong Kong through Cyberport. He noted that Hong Kong's research and development centers achieved impressive results in innovations through the Web3 industry.
Related Reading: Elon Musk Elon Musk Accuses AI Twitter Account 'Explain This Bob' As Meme Coin Scam
Also, Chan mentioned a committee for Digital Economy Development facilitating research on cross-border data flows, digital infrastructure, transformation, and talent development. The government also allocated 500 million yuan for Cyberport to implement the Digital Transformation Support Pilot Program that is launching soon.
The program uses a one-to-one matching funding model to help small and medium-sized business access ready-made digital support solutions. These efforts aim to attract relevant high-end talents to Hong Kong. So far, over 1,900 digital technology companies have registered in Hong Kong's Cyberport.
These firms include Web3 venture capital and game developer Anomica Brands, and the Ethereum software developer behind the MetaMask crypto wallet, Consensys. The latest development is part of the government's strategy to transform Hong Kong into a digital economy.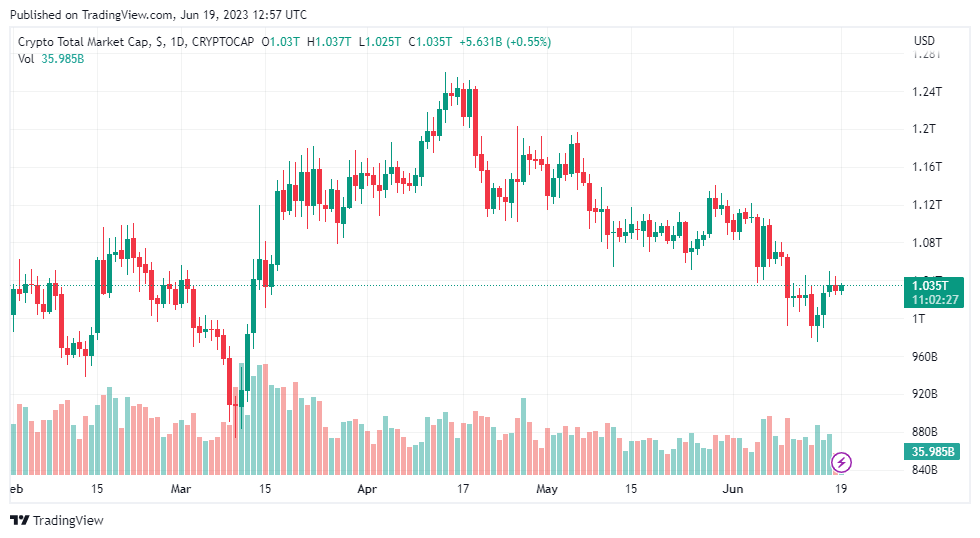 Hong Kong Introduces A Crypto Trading Licensing Regime For Virtual Assets Service Providers
The city introduced its licensing rules for cryptocurrency trading platforms on June 1. Hong Kong's Securities and Futures Commission said the rules protect retail investors while promoting suitable onboarding processes and good governance.
Hong Kong's new licensing rules prioritize investor protection, given other jurisdictions' experience with firms like FTX, Terraform Labs, and Celsius
In an interview, the chairman of the Hong Kong Fintech Association, Neil Tan, talked about Hong Kong's regulations. Tan noted that Hong Kong aims to provide a regulatory framework for virtual assets service providers while others pull back. According to Tan, the new framework considers investor protection.
Tan further stated:
But the fact that we are actively going into this area is a tell-tale sign of where the future lies for Hong Kong as a virtual asset hub.
Hong Kong remains an evolutionary player in the digital assets ecosystem with its friendly regulations and strategic location. Many crypto firms like Huobi, OKX, Bitfinex, and Binance have indicated interest in expanding into the region. The new licensing regime for crypto assets could open doors for more Web3 players into the city digital assets hub.